Polyethylene PE100 Spigot Fittings
Pipes, fittings, valves and other components need to be connected safely and reliably.
Whether in water or gas distribution, for mains lines and service lines a safe connection is always a primary concern… GF Piping Systems has the right solution even for your most difficult connections.
GF is considered to be a pioneer, as well as one of the best known producers, utilising the most advanced technology in the world. The GF Spigot range includes Elbows, Bends Tee's, Reducers ,Flanged adaptors and many more.
For specific part numbers and fitting information or to request a Georg Fischer Electrofusion Brochure please discuss your needs with our Sales Team.
For more information on our range of Polyethylene PE Spigot Fittings click here.
Reducers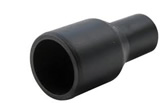 Wide range of Reducers available from 25 x 20mm to 400 x 355mm diameter

PE100 SDR11 suitable for 16 bar Water, 10 bar Gas.
Elbows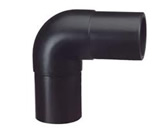 Our range of long spigot elbows are available as 45° and 90° options. The 90° elbows are available in 20 – 400mm and the 45° elbows are available in 25 – 400mm.
PE100 SDR11 suitable for 16 bar Water, 10 bar Gas.
Tees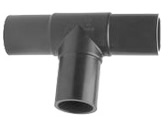 Our long spigot tee range contains equal tees in 20mm to 400mm, reduced branch tees metal system in sizes 63 x 32mm up to 315 x 250mm, flanged branch tees which allow you to connect to a metal system in sizes 63 x 50mm up to 315 x 150mm and all flanged equal tees in 110 x 100mm up to 315 x 300mm.
Stub Flanges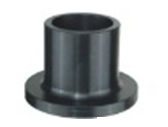 A stub flange allows you to connect a PE system to another system such as ductile iron through the use of a backing ring.
Available in sizes 32mm through to 400mm – this range of products can also be supplied as a stub flange assembly.
End Caps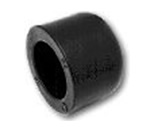 Our long spigot end caps provide a solution to close off the end of a PE pipeline system and are available in sizes 20mm to 400mm.
Bends and Mitred Elbows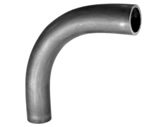 Our range includes 90°, 45°, 22.5° and 11.25° degree formed bends and elbows in sizes 90mm to 400mm